We are in a climate emergency. We believe impactful climate communication is more critical than ever before. We need to challenge ourselves to move past the monoculture of past climate narratives by identifying and amplifying a biodiversity of stories and communication as diverse as the ecosystem we seek to save.
WHAT IS CLS?
A 5-day convening bringing together 7 storytelling projects with an extraordinary mix of climate experts, indigenous leaders, researchers, funders and activists to reimagine how we can use storytelling to inspire citizens, engage politicians and power the climate movement.
We want to weave a network to collectively explore important questions about this particular moment in the climate crisis. In collaboration with MATAPI and Hackeo Cultural, The Climate Story Lab Amazonia will center black and indigenous voices and highlight the narratives coming out of the Amazon region.
THE EVENT
CSL Amazonia will take place from November 23rd to 27th, 2021, in a tri-lingual hybrid format, in the city of Manaus - Amazonas. The program will feature 6 storytelling teams, round tables, talks, and networking spaces.
WHO WILL JOIN?
We want to bring together 6 storytelling teams with experts in the climate change debate - indigenous leaders, researchers, economists, strategic consultants, politicians, religious leaders, cultural workers, journalists, and activists - for 4 days of radical collaboration.
Together, this powerful group will strategize with the projects and help them help them imagine the best way to inspire citizens, engage decision-makers, and mobilize communities with their and mobilize communities with their stories.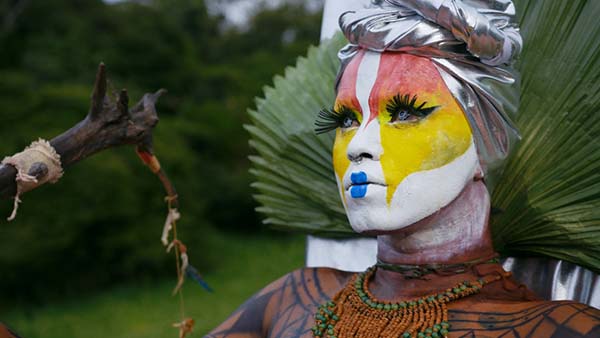 Uyra - A Retomada da Floresta
In one of the countries that most kills environmentalists, indigenous and trans people, Uyra is a body that Brazil insists on exterminating.
As a trans-artist-indigenous-educator, her existence and resistance foster a grassroots revolution fighting for the education of the native and queer youth and for the preservation of the environmental causes in the heart of the Amazon Forest.
COUNTRY: Brazil
DIRECTOR: Juliana Curi
PRODUCER: Martina Sönksen
FORMAT: Non-fiction feature film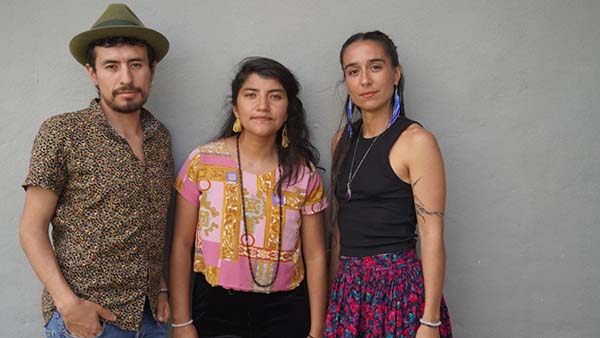 Radio Savia
Radio Savia is a narrative podcast that celebrates the healing knowledge and collective care practices of women land defenders and community healers from LatinAmerica. Honouring the intertwined relationship between our human bodies and the earth, we create a sound experience that aims to nurture and enhance environmental justice activism while strengthening human reciprocal relationships with nature.
COUNTRY: Colombia, Mexico, Latinamerica
CO-DIRECTOR: Maytik Avirama
CO-DIRECTOR: Daniela Fontaine
FORMAT: Non-fiction podcast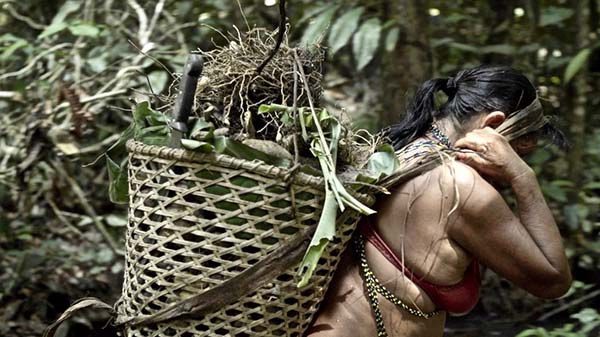 Quentura
Too hot! The spawning fish do not come at the right time and the pepper plants end up dying in this heat. "This is a very different weather that not even the spirits can understand." From their gardens, homes, and backyards, the indigenous women of the Amazon involve us in their vast universe of knowledge while they observe the impacts of climate change in their ways of life.
COUNTRY: Brazil
DIRECTOR: Mari Corrêa
PRODUCER: Fernanda Sindlinger
FORMAT: Non-fiction short film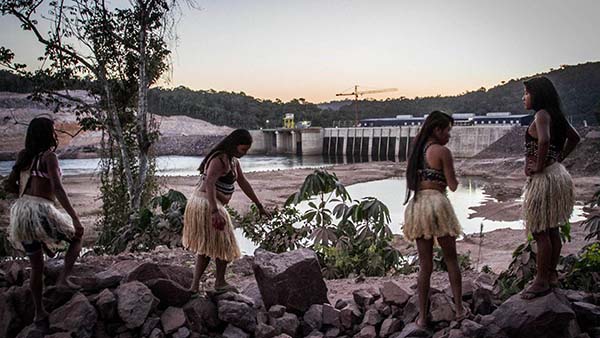 Teles Pires: the river most impacted by dams in the Amazon
In 2011, the first project in a series of hydroelectric dams planned for the Teles Pires River was auctioned. Under the shadow of larger hydroelectric projects in the Amazon that mobilized great narratives such as Belo Monte, Santo Antônio and Jirau, over the next decade the Teles Pires River saw the development of four large hydroelectric dams, becoming the most impacted river in the Amazon basin.
This model of energy production is increasingly unsustainable, especially in the Amazon. Once known for its waterfalls and green waters, with sacred places for indigenous people, and exuberant fauna and flora, today the Teles Pires sees its course becoming a barren region, with a drop in the population of fish and chelonians, and large extensions of forest rotting on its banks under the hydroelectric dam lakes. A river under the sign of death.
COUNTRY: Brazil
DIRECTORS: Juliana Rosa Pesqueira Pereira & Alan Gomes Freitas
FORMAT: Short. Non-fiction series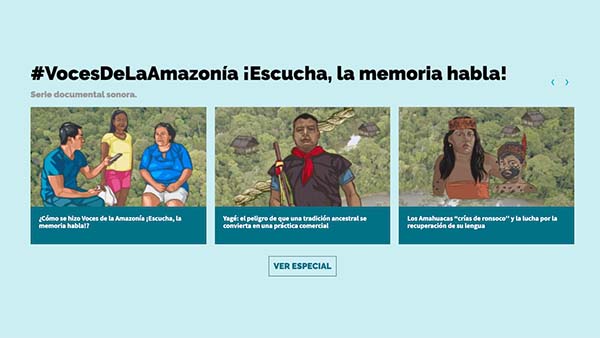 Sabedores journalistic series and memories of the Amazon at risk from climate crisis and pandemic
Voices of indigenous wise men and women from the Amazon of Colombia and Ecuador, who with their knowledge heal the mother forest threatened by the exploitation of their territories and the climate crisis. Their stories are living memories and their words are a path to the protection of diversity.
The independent media Agenda Propia aims to highlight the voices of elders to make visible the risks faced by their communities in micro stories with transmedia narratives.
COUNTRY: Colombia and Ecuador
JOURNALIST - FILMMAKER: Vanessa Teteye
JOURNALIST: Paola Jinneth Silva
FORMAT: Non-fiction transmedia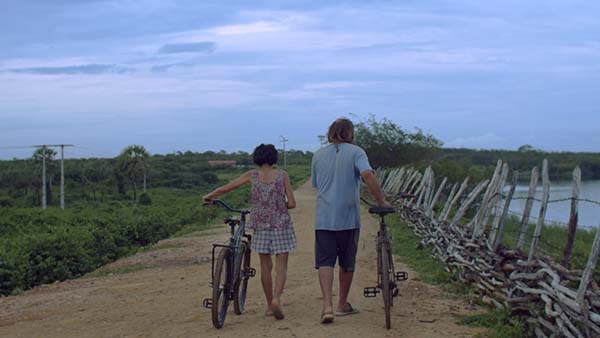 Imagine2030
IMAGINE 2030 explores five regions of Brazil portraying ordinary people that are already building a radically different future with their daily choices. While actively creating alternative paths, each character deals with a complex context and a society that resists change. Imagine 2030 tells a story of the future with images of the present.
COUNTRY: Brazil
DIRECTORS: David Ainan, Everlane Moraes e Vinícius Silva.
IMPACT PRODUCER: Fernanda Cabral de Melo Oliveira
FORMAT: Hybrid feature film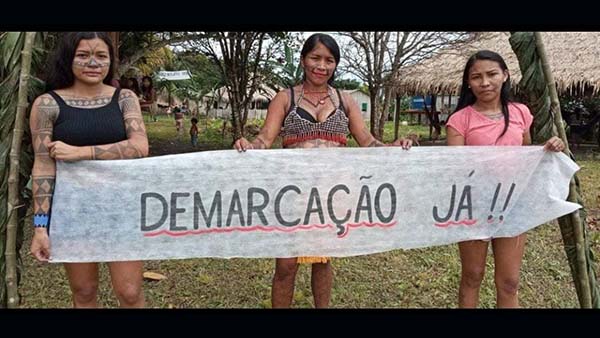 Autodemarcación y Vigilancia del Territorio Indígena Sawre Muybu
Faced with the absence of the State, every year the Munduruku people carry out the self-demarcation and inspection of the Sawré Muybu Territory, where warriors, chiefs, shamans and children walk the territory to re-establish the boundaries, identify and expel invaders and take care of the forest, the river and the land.
COUNTRY: Brazil
FILMMAKERS: Beka Saw Munduruku, Aldira Akai Munduruku, Rilceia Akay Munduruku Coletivo Audiovisual Daje Kapap Eypi
FORMAT: Non-Fiction Short film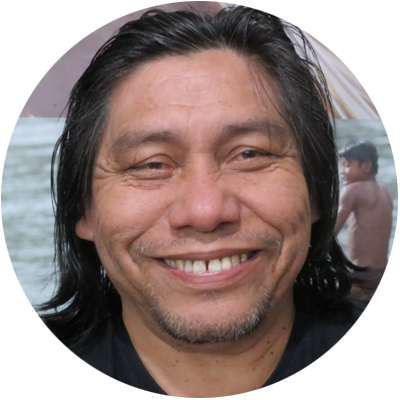 Daniel Munduruku
Instituto UKA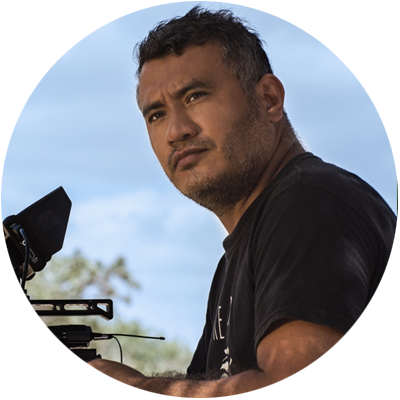 David Hernandez Palmar
CLACPI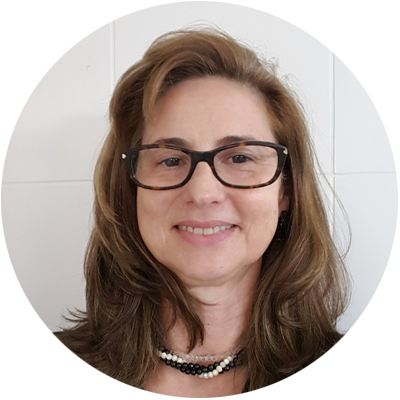 Luciana Gatti
INPE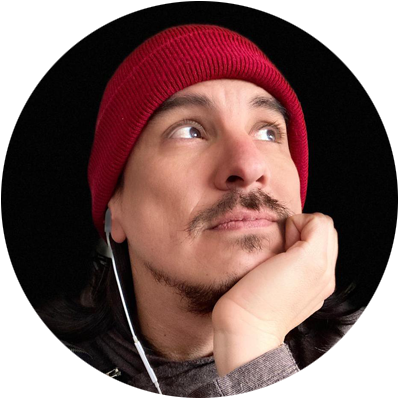 Rodrigo Diaz
Taturana Mobilização Social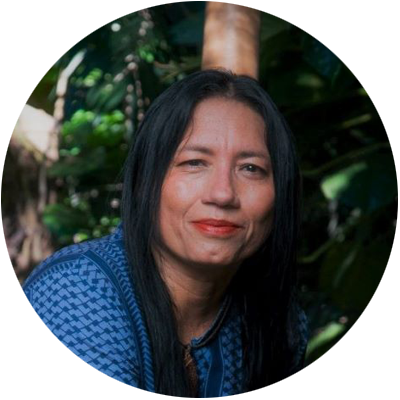 Elaíze Farias
Amazônia Real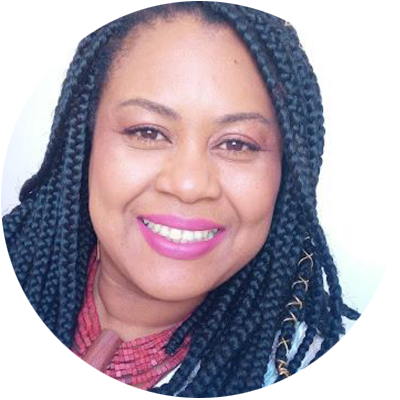 Katia Penha
Conaq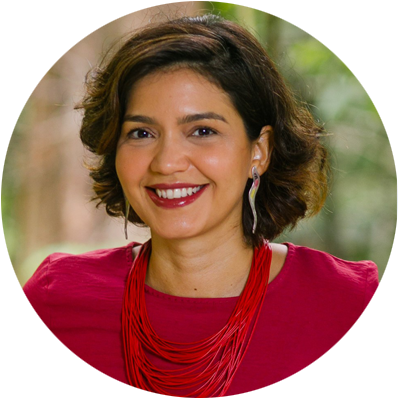 Brenda Brito
Imazon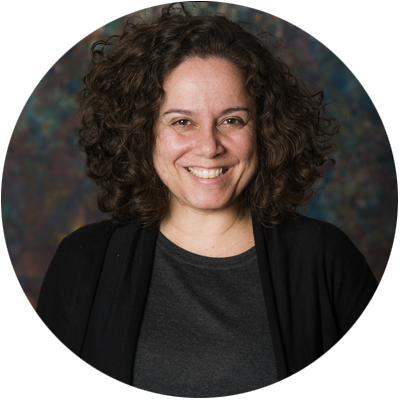 Rossana Giseteira
Good Pitch Brasil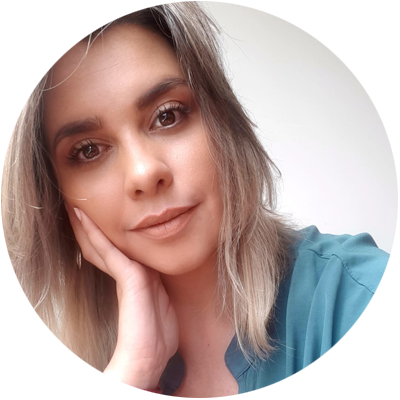 Sofía Jarrín
Amazon Watch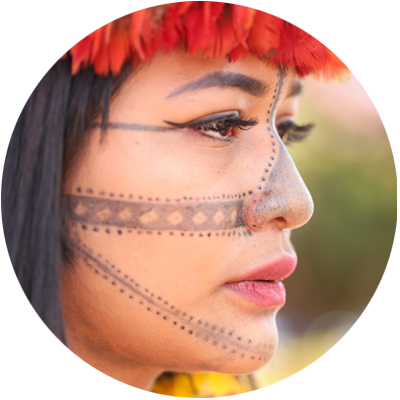 Beka Munduruku
Daje Kapap Eypi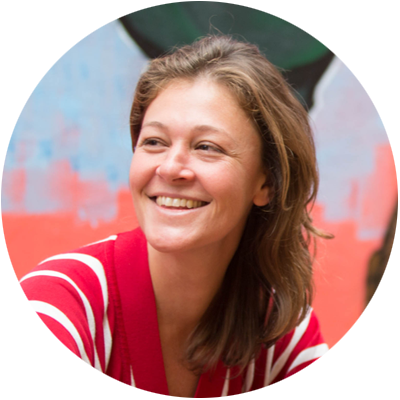 Carol Misorelli
Taturana Mobilização Social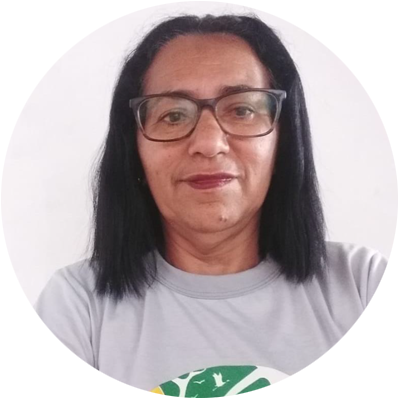 Sandra Regina Gonçalves
AUREMAG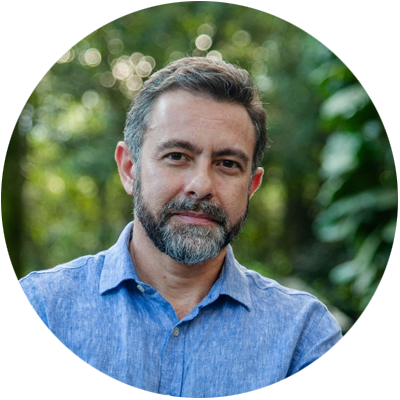 Marcio Astrini
Observatorio Do Clima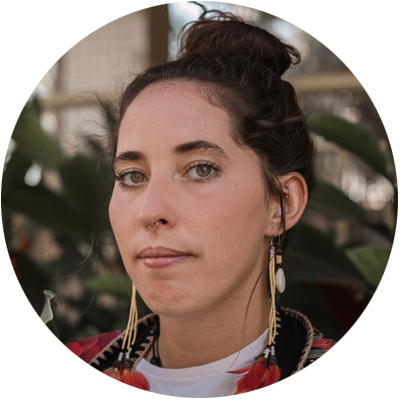 Paloma Costa
ONU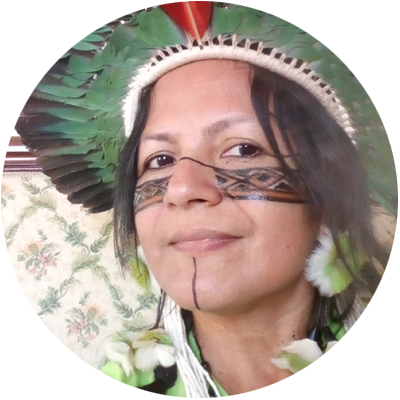 Marcivana Sateré Mawé
COPIME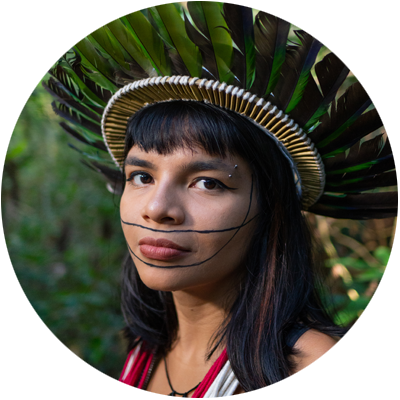 Txai Suruí
Juventude Indígena De Rondônia
Day 1 - November 23rd
10:00 - 11:00 - Welcome.
11:00 - 12:00 - Social justice and climate justice: the struggle is historical and belongs to all with Katia Penha, Sandra Regina Gonçalves and +.
12:10 - 01:30 - Presentation of selected projects.
01:30 - 02:30 - Lunch break.
02:30 - 03:30 - Why do we have to change the stories of the Amazon? Decolonize your narratives with Andrea Ixchíu and Federico Zuvire.
Day 2 - November 24th
10:00 - 10:30 - Welcome.
10:30 - 12:00 - How stories can contribute to the climate fight? with Daniel Munduruku, David Hernández Palmar and Elaíze Farias.
12:10 - 01:30 - Presentation of selected projects.
01:30 - 02:30 - Lunch break.
02:30 - 03:30 - Why me, why this project and why now? My place in the climate fight with Andrea Ixchíu and Federico Zuvire.
Day 3 - November 25th
10:30 - 11:00 - Welcome.
11:00 - 12:00 - Youth is not the future: youth activism in the climate struggle here and now in major centers and media with Paloma Costa, Txai Suruí and Beka Munduruku.
12:10 - 01:30 - Presentation of selected projects.
01:30 - 02:30 - Lunch break.
02:30 - 03:30 - Beyond denunciation, for an effective and effective and mobilizing communication with Andrea Ixchíu and Federico Zuvire.
Day 4 - November 26th
10:30 - 11:00 - Welcome.
11:00 - 12:00 - Defense and demarcation of land in Amazon with Luciana Gatti, Brenda Brito, Marcio Astrini and Marcivana Sateré-Mawé.
12:10 - 12:45 - Presentation of selected projects.
12:45 - 01:45 - Action and articulation on behalf of the Amazon with Sofia Jarrín and representatives of international funds.
01:45 - 02:00 - Cultural closing.
* Some guests are still being confirmed.